Tips&Tricks
SamFw Tool v4.7.1: Download FRP Bypass Software
The SamFw Tool is a powerful utility for bypassing the Factory Reset Protection (FRP) lock on Samsung devices. FRP lock is a security feature on Android devices that prevents a factory reset if you don't have the Google account credentials that were previously synced. This prevents unauthorized users from resetting and accessing your device if lost or stolen. However, it can also lock you out of your device if you forget your Google account details. This is where the SamFw Tool comes in handy.
The SamFw Tool can bypass FRP lock by exploiting vulnerabilities in the Samsung firmware. It lets you reset your device and gain access without the original Google account details. The latest version SamFw Tool v4.7.1 has new features and improvements for more effective FRP bypass.
Some of the Key Features of Samfw Tool V4.7.1 Include:
Supports bypass of both Google account and Samsung account verification
Works for all recent Samsung models, including the latest S22 series
Automatic firmware download and flash
Advanced exploit for improved bypass success
Easy-to-use interface with step-by-step guides
Compatible with Windows, macOS, and Linux
The main benefits of using SamFw Tool v4.7.1 are convenience, versatility, and high success rate. You don't need any advanced technical knowledge to use this tool. It automates the complicated firmware exploits required for FRP removal. The wide device and OS compatibility allow you to bypass the FRP lock on your Samsung device quickly and easily.
Downloading SamFw Tool v4.7.1
SamFw Tool v4.7.1 can be downloaded from the official SamFw website or trusted third-party sites. Download it only from verified sources to get the legitimate unlocked tool.
Here Are Some Tips for Safely Downloading Samfw Tool V4.7.1:
Go to samfw.com and look for the latest v4.7.1 download link. This ensures you get the official latest version.
Alternatively, use reputable sites like SamMobile, SamPwnd, etc. to find the download links.
Always opt for direct download rather than torrents or unverified sites.
Check the file hash or signatures if available to confirm the integrity of the downloaded file.
Use a reliable VPN or proxy service if the download link is blocked in your country.
Following these best practices will help you securely obtain the genuine up-to-date SamFw Tool suitable for your device.
Installing SamFw Tool v4.7.1
The installation process is straightforward for the SamFw Tool v4.7.1 on all operating systems:
On Windows: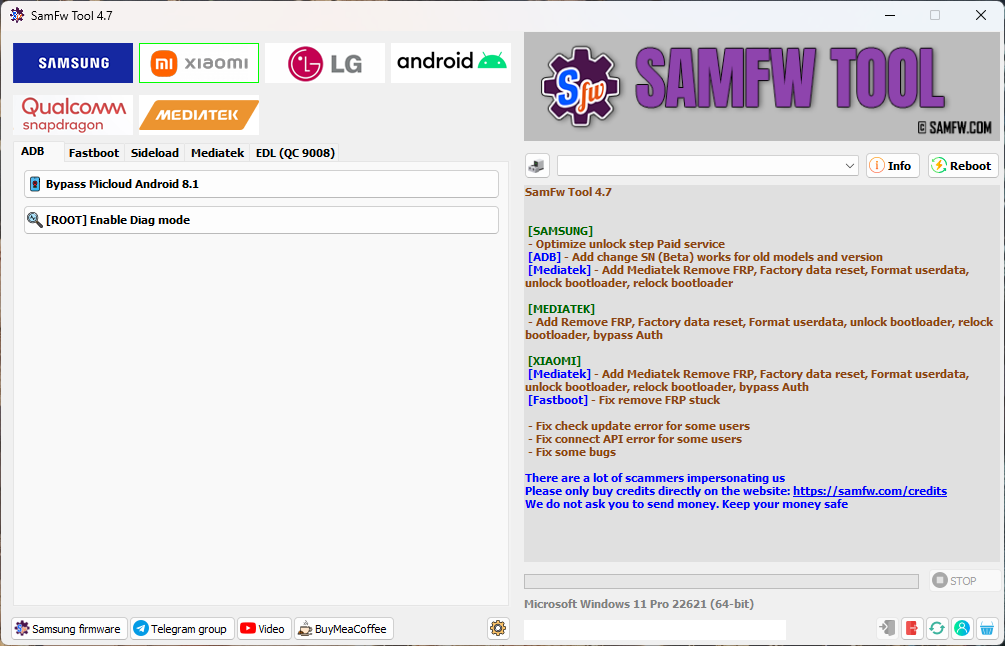 Locate the downloaded .exe file and double click to launch the installer
Accept the license agreement and click Next
Select installation location, typically C:/Program Files and click Next
Check the box to create desktop shortcut and click Install
Wait for the installation process to finish and click Finish
On macOS:
Open the .dmg file and drag the SamFw app to Applications folder
If blocked by Gatekeeper, go to System Preferences > Security and allow app installation
Launch SamFw from the Applications folder
On Linux:
Extract the downloaded tar.gz archive file
Open terminal and cd into extracted folder
Run the install script with ./install.sh
Follow on-screen instructions to complete installation
Launch SamFw by running samfw from terminal
The tool will now be ready to use on your Windows, Mac or Linux machine.
Using SamFw Tool v4.7.1
Here are the step-by-step instructions to bypass FRP lock on your Samsung device using SamFw Tool v4.7.1:
1. Install the required drivers for your device on the computer if not already available.
2. Put your device into Download/Odin mode by holding Volume Down + Bixby + Power. The blue Odin mode screen should appear.
3. Connect the USB cable from your device to the computer.
4. Open SamFw Tool on your computer. It should detect your device.
5. Select your Samsung device model from the list.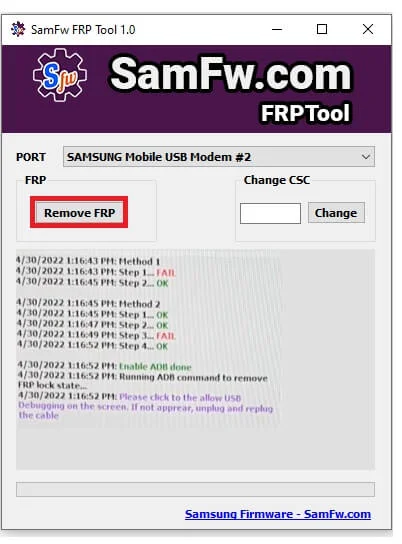 6. Keep on-screen options checked for auto firmware download and FRP bypass.
7. Click the Start button to begin the bypass process.
8. Once firmware flashing is completed, the FRP lock will be removed.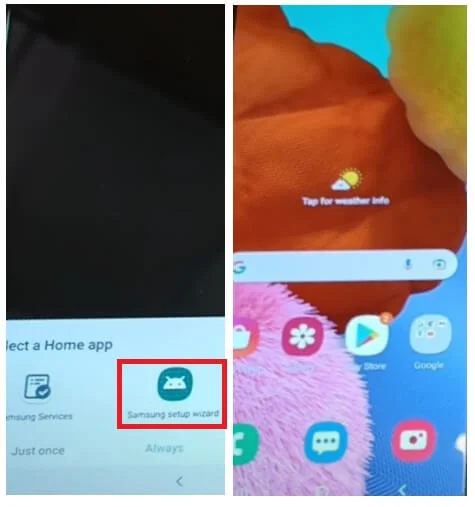 9. You can now reboot device and access it normally.
Some Common Troubleshooting Tips: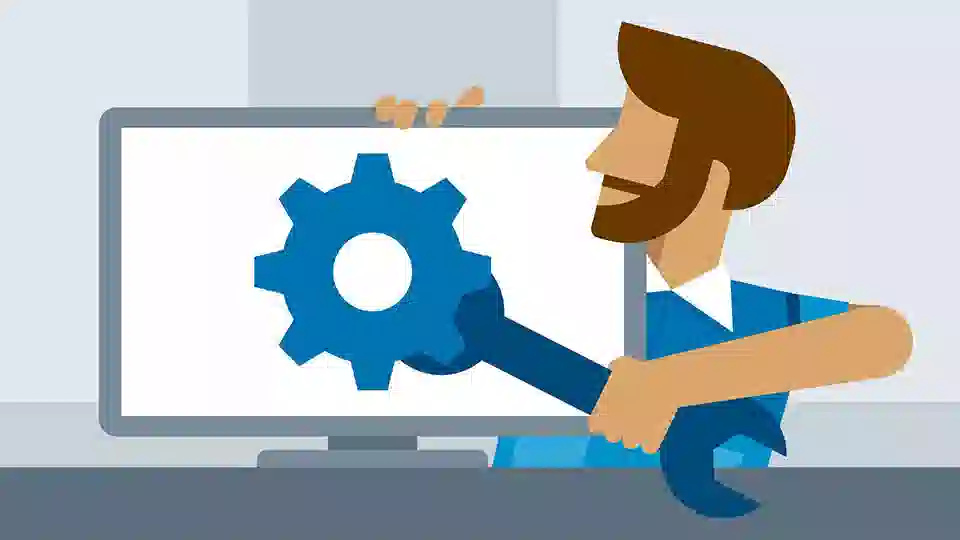 Use a different USB port if the device is not detected
Manually install Samsung USB drivers if needed
Tick the Partial Flashing option for incomplete firmware flash issues
Retry bypass with an earlier firmware if default firmware fails
Make full backups, avoid interrupting the tool during bypass, and update to the latest firmware for best results. With some patience, SamFw Tool v4.7.1 can reliably bypass Google and Samsung account verification on your device.
Comparison to Other Frp Tools
SamFw Tool stands out from other PC-based FRP bypass options like SunShine, FrpEazy Tool, FrpBypass, etc. in the following ways:
Supports a wider range of Samsung models, including latest S22 series
Bypasses both Google account and Samsung account verification
Automatically downloads required firmware
Better success rate with advanced exploit methods
Simpler interface for ease of use
Available on Windows, Mac and Linux OS
Regular updates with new features and security patches
For convenience, flexibility and performance, SamFw Tool v4.7.1 is undoubtedly the best choice.
Case Studies
Here are some real-world instances where SamFw Tool successfully bypassed the FRP lock:
Forgotten Google account – The user was locked out of Galaxy S21 after factory resetting without backup. SamFw Tool removed FRP using the firmware downgrade method.
Display repair – The technician could not access the Galaxy S20 post-display replacement due to the FRP lock. SamFw easily bypassed verification allowing screen testing.
Samsung Account Removal – The user wanted to unlink an old Samsung account from Galaxy Note 10 but was asked for a verification code. SamFw Tool bypassed this security check and allowed the account to be unlinked.
Missing 2FA – User lost access to 2FA for a Google account linked to Galaxy S8. SamFw Tool allowed the device to reset without needing the inaccessible 2FA codes.
In all these cases, the FRP lock was effectively and safely removed, granting the user access to their device again through the exploits in the SamFw Tool.
FAQs
Q 1: Will Samfw Tool Work on Non-samsung Devices?
A: No, SamFw Tool is designed specifically for Samsung and cannot bypass FRP on other brands.
Q 2: Does It Bypass Password/pin/pattern Lock?
A: No, it only bypasses the Google/Samsung account verification. You will need to reset password/PIN/pattern after.
Q 3: Can Samfw Tool Damage My Device?
A: It is 100% safe if used properly following all instructions. Firmware flash may wipe data.
Q 4: What if Samfw Tool Fails to Bypass Frp?
A: Try different USB ports, restart tool, factory reset device and retry. Seek help from support forum if issue persists.
Q 5: is Samfw Tool Free to Use?
A: Yes, the tool itself is free but firmware files needed may be paid or require subscription on some sites.
Q 6: Will Samsung Patch This Bypass Method?
A: Any specific exploit may get patched but the tool is regularly updated with new methods.
Conclusion
SamFw Tool v4.7.1 is the easiest way for novice and expert users to bypass the FRP lock on Samsung devices. It automates complicated firmware manipulation to remove Google and Samsung account verification. The tool works seamlessly on Windows, Mac, and Linux computers.
The automatic firmware download, advanced exploits, and detailed guides make bypassing FRP lock a breeze. Just follow safe downloading practices and the step-by-step instructions outlined above. In just a few clicks, you can regain access to your locked Samsung device with SamFw Tool v4.7.1.
For more details, tutorials and tips on using the tool, visit the official SamFw website. The support forums are also a great place to find solutions to any issues faced during FRP bypass. Unlock your Samsung device's full potential today with the SamFw Tool v4.7.1.