Tech
Everything You Need to Know About TCS Ultimatix Touch Mobile App: Full User Guide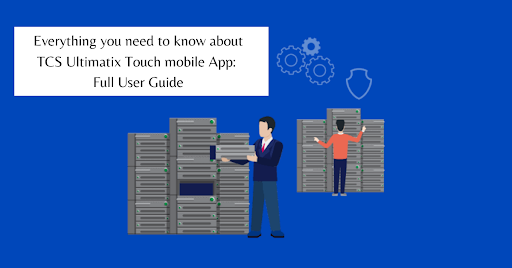 Tata Consultancy Services Limited or TCS is a well-known business all over the world. It is a global provider of IT services, business solutions, and consulting. TCS employs more than 387,000 people and operates out of 46 different nations. TCS's corporate headquarters are in Mumbai, Maharashtra. The majority of people fantasize about working at TCS. According to recent records, the number of employees is growing more and more annually which makes it very difficult for the business to manage a sizable number of people who are working globally. Keep reading to know more about TCS Ultimatix Touch Mobile App.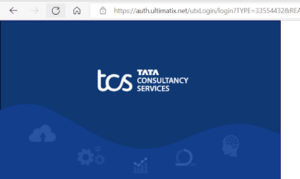 So, What is Tcs Actually?
It gets incredibly difficult to keep up with everything related to the staff due to which the company has introduced TCS Ultimatix, an Enterprise Resource Planning (ERP) gateway. It will help to lessen the complexity and also manage a big number of people. An incredible portal that can be utilized to handle the full staff management system is TCS Ultimatix. For their employees, Tata Consultancy Services Limited has an official website.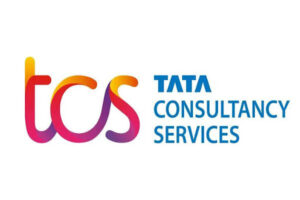 TCS Ultimatix Mobile App
Since Ultimatix is totally automated and beneficial to TCS employees in numerous ways, it is a great gift. The TCS Ultimatix mobile app, which would be accessible for all platforms including Android, Windows, and iOS, is TCS's next spectacular present to its employees. This implies that anyone with a smartphone can download the software and utilize it anywhere. One will be able to update timesheets from anywhere and from the workplace, and if they want to learn more about the human resources solution or other Ultimatix features, they may do it through the smartphone app as well. The mobile app for Ultimatix is almost entirely functional, so anyone can install it, install it, and use all of its features. TCS employees should be aware of this. However, this mobile app is only accessible to TCS employees who are spread out around the globe. By logging into the program with a username and password, one can use the mobile app's features. You can utilize the entire capabilities of the Ultimatix mobile app once you've logged in.

What Can Be Done With an Erp System Like Tcs Ultimatix?
There are various things where the ERP system can help you, which include:
On a daily basis, one can fill out the timesheet and the work details. Through this management system, one can apply for leaves; managers will have the discretion to accept or reject the leaves. One can find out about other TCS employees, including their project details, supervisor information, email addresses, mobile numbers, etc. One can easily download their salary slips from TCS Ultimatix. Important documents for employees to download include joining letters, raised letters, and appointment letters. It will also be visible to the employees at TCS what opportunities are accessible to them within the company. Your performance will be managed through this portal, and the procedure of promotion or pay raise is based on this performance management.  
How can you download the TCS Ultimatix Touch App for Smartphones?
The mobile app for Ultimatix is now available, therefore downloading it to a smartphone is required to use it. You can follow the steps below if you don't know how to get the TCS Ultimatix touch app for a smartphone:
First, you need to register the device, and to register you have to open Ultimatix from the Android or iOS cellphone >> Utilities >> Appmart. The next process is to sign up and obtain authorization. When you're done, you'll be able to see every app that's available for download for the Smartphone, regardless of the phone kind. You may now select the TCS Ultimatix app from the list of available downloads, and with just one click, the software will be installed. Although it is an official portal and application for TCS employees, downloading and installing programs these days is fairly simple. Therefore, there are a few distinct steps for obtaining and installing this application. One can download and install the software quickly and easily by following the steps above.
Features of TCS Ultimatix
The TCS Ultimatix application is excellent for employees because it is time-saving and productive. The features include:
This enables an individual to update the timesheet while continuing to work regularly.

There is a simple method to download the pay stub, but you must first log into Ultimatix.

A person can use it to request leaves, and the supervisor decides whether to approve or deny the request depending on the circumstances. Whether or not one's request for leaves is approved, they will be notified.

Performance management is covered separately, which will aid in income increases and job promotions.

The name of the project, the name of the supervisor, the email address, the phone number, and other details of another TCS employee can be found.

It provides assistance in managing the allowance that includes PF.

One can simply download important documents from the internet, such as letters and other secret letters.

One can submit an application for an internal job ad through the TCS Ultimatix site.

This makes it extremely simple to contact HR.

Through this interface, one can handle all types of allowances.
Conclusion
Since TCS is such a large firm, working there is everyone's desire. Because TCS and the Tata group provide their employees with a variety of services, the majority of those who work in the BPO or IT industries prefer to join them. The work environment, amenities provided by the company, work culture, and a host of other factors have all made TCS employees extremely pleased. For many people, it is a dream company. In a similar way, the business considers its workers. With numerous offices throughout the world and a sizable workforce, the corporation finds it challenging to manage everyone and provide each employee with the attention they need. The company, therefore, built the TCS Ultimatix ERP Portal, which is quite helpful for the TCS staff, keeping this in mind.