General
How to Find Steam Friend Codes and Add Friends using Friend Codes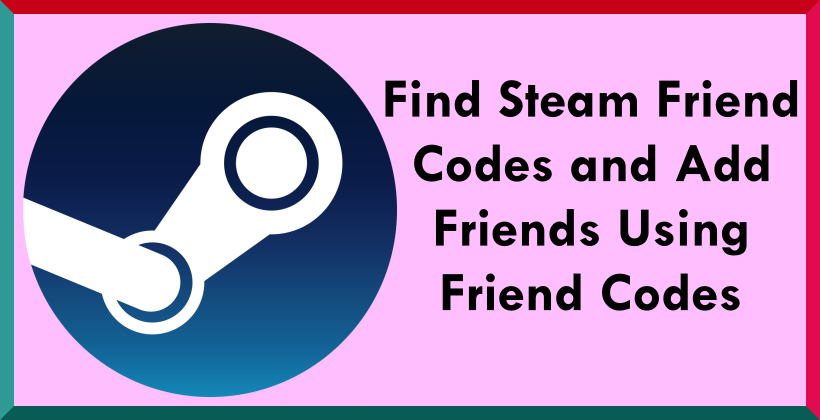 Adding friends on Steam opens up a world of social gaming opportunities. By connecting directly with other players, you can team up and compete in your favorite titles. You can chat about the latest games, share advice, and explore communities together. But before you can do that, you must find and add friends to your Steam friends list. This is where Steam friend codes come in handy.
Steam friend codes are unique identifiers assigned to each user account. They look like a jumble of letters and numbers, almost like a secret passphrase. Every Steam user has one, which remains constant for that account over time. Steam friend codes allow you to cut right to adding someone as a friend without needing to know their exact username. You just input the code, fire off a friend request, and await acceptance into their social circle.
In this guide, I'll explain Steam friend codes and their benefits. I'll show you how to find your friend code in the Steam client easily, on the Steam website, and within the games themselves. You'll learn to search for and discover other players' friend codes online and through direct exchange. I'll then give step-by-step instructions for adding friends using their code through your Steam app or on the website. You'll pick up some troubleshooting tips in case any issues pop up.
Connecting with fellow gamers is a blast, and Steam friend codes grease the wheels. I'll cover how having Steam friends lets you play together online, chat about your latest gaming exploits, share game gifts and inventory items, compete on leaderboards, and join up in communities. Read on to learn how these codes help enable a tighter social experience on the popular Steam PC gaming platform. Armed with this knowledge, you'll be ready to start expanding your network of Steam friends. Let the fun begin!
Steam is the most popular digital distribution platform for PC games. It has over 120 million active users worldwide. A key feature of Steam is the ability to add friends to your friends list. This allows you to see when your friends are online, chat with them, join multiplayer games, and more.
Adding friends on Steam is done using Steam friend codes. A Steam friend code is a unique code assigned to each Steam account. By sharing your friend code with others, they can add you as a friend on Steam.
Steam friend codes are simple to find and share. This guide will explain:
What is a Steam friend code

How to find your Steam friend code

How to add friends using Steam friend codes

The benefits of adding friends on Steam
What is a Steam Friend Code?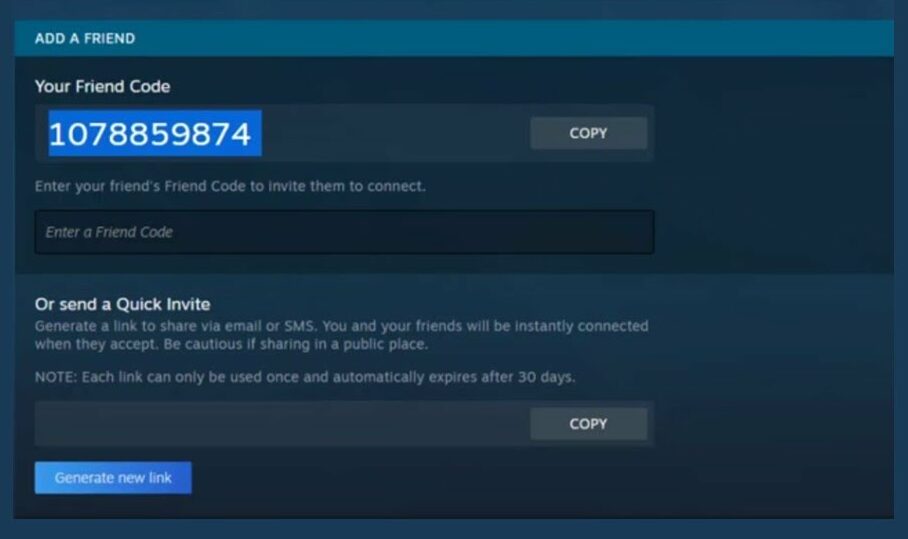 A Steam friend code, a Steam ID, is an alphanumeric code unique to each Steam account. It comprises numbers and letters, for example 76561197960435530.
Every Steam user has a friend code automatically generated for their account. It remains the same for the lifetime of the account.
Steam friend codes allow you to add someone as a friend directly without needing to search for their username. This provides an easy way to connect with other Steam users.
How to Find Your Steam Friend Code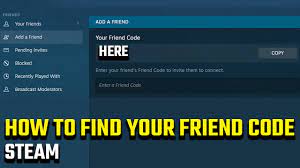 There are a couple of different ways to find your own Steam friend code:
Via your Steam profile

Within certain Steam games

Online using the Steam website
The easiest way is to locate it through your public Steam profile. I'll cover the steps to find it in the next section.
What Is a Steam Friend Code and Where Can I Find It?
Finding your Steam code isn't as difficult as you may think. Here's how to find your Steam friend code.
Open Steam in your browser or via the Steam Client.

On the bottom right, choose the "Friends & Chat" option.

On the top-right of your friend's list, choose the "Add A Friend" option.

You'll see that a new "Add a Friend" tab has been added to your Steam Client.

Your Steam Friend Code is now visible, with a copy option next to it.

You may share your Friend code with anyone who wishes to add you as a Steam friend after you find it. You may copy your Steam Friend Code to your clipboard by clicking the Copy icon.
How to Add Friends on Steam Using Their Friend Code
The procedure of adding friends on Steam is identical to that of locating your friend code. Here's how to use a friend's Friend Code to add them to Steam.
1. Open Steam in your browser or via the Steam Client.
2. choose the "Friends & Chat" option on the bottom right.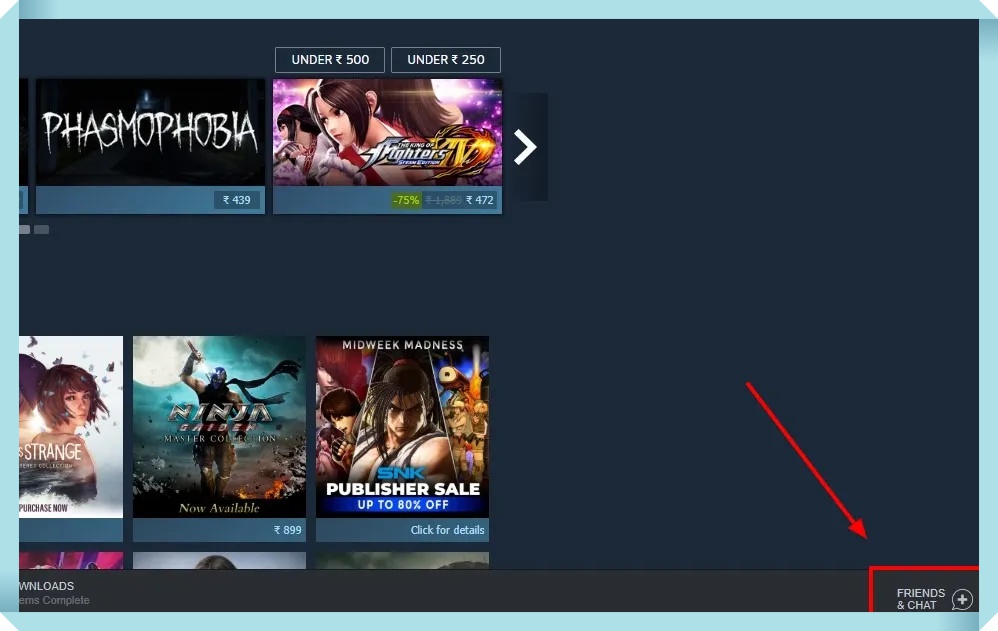 3. On the top-right of your friends' list, choose the "Add A Friend" option.
4. On your Steam Client, a tab called "Add a Friend" will appear.
5. You'll notice a box under your Friend Code where you may input your friend's Friend Code.
6. You'll see their profile next to the "Send Invite" option after you've logged in.
7. Simply choose the "Send Invite" option and you're ready to go.
Adding friends to your Steam profile is as easy as that. In addition to the ways listed above, you may visit the Friend Code website by clicking the link below.
Go to the Steam Friend Codes Page for further information.
You may be asked to do so if you haven't signed in to your Steam account on your browser before.
It's Simple to Find Steam Friend Codes
We hope you learned how to find your Steam friend code and add friends using their Friend Code. If you wish to add someone to your Steam account, sending them a message using your Steam-generated Friend Code is best. It's better to ask for their friend code if you can't find them.
Set the custom URL to the same name as your account's username or Steam ID to make it simpler for others to find you on Stream. The link to your profile may then be sent to them, and they can send you a friend request using the same URL. You may also add an invite link to your profile so that others can send you a friend request. That would be very beneficial to you.
The techniques listed above apply to any platform. Adding Android and iOS to Windows, macOS, Linux, Android, iOS, and even your web browser differs significantly from desktop approaches. Gaming with friends is usually more fun, particularly in multiplayer games. So, what exactly are you waiting for? Add friends to your Steam account so you can play games with them ASAP.
Troubleshooting Problems Adding Friends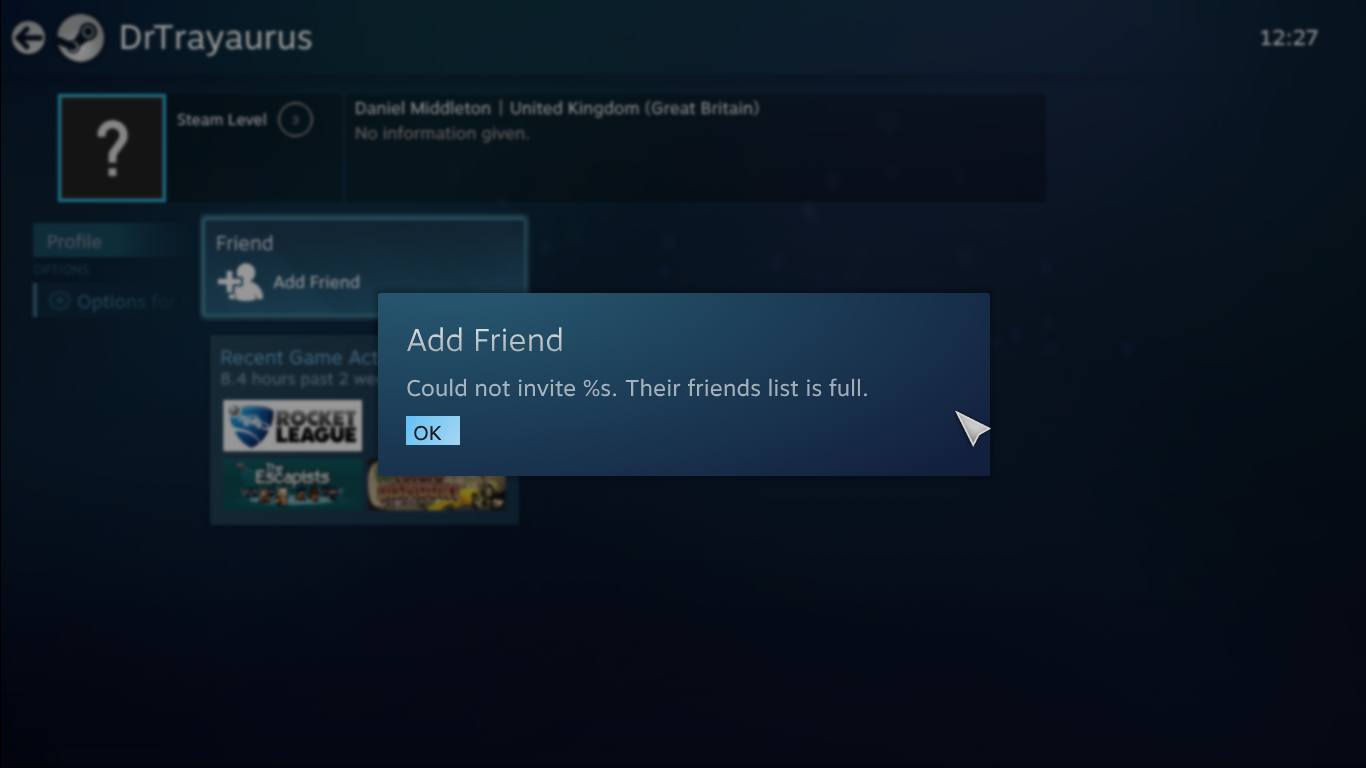 If you have trouble sending friend requests on Steam, here are some things to check:
Make sure you entered the friend code correctly. Double-check for typos.

Confirm the friend code is valid and active on Steam. The person may have recently changed their code.

Check if the user's profile and friend code are publicly visible. Some opt to be private.

Your Steam account may have restrictions preventing new friend requests. Ensure your account is in good standing.

The other users may have their settings blocking new friend requests. Ask them to check their social settings.

Try having your friend send you the friend request instead.
For most cases, taking your time to enter the friend code carefully will allow successful friend addition. Contact Steam Support if issues persist.
Benefits of Adding Friends on Steam
Connecting with other gamers directly via your friends list unlocks many advantages within Steam:
Play Games Together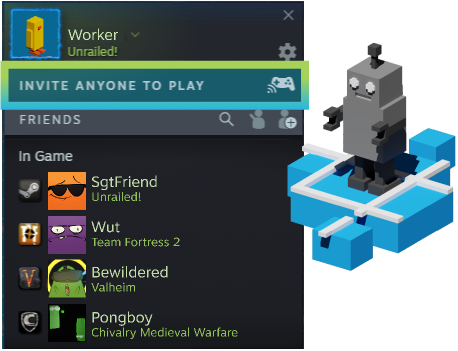 Steam makes playing with friends seamless. You can join their multiplayer sessions, queue for matches, create custom lobbies, spectate each other, and voice chat. Playing games socially is more engaging.
Chat With Friends
Steam Friends lets you open text and voice chat with anyone on your friend's list, even when not in-game. Set up conversations to coordinate playing together or hang out and discuss games.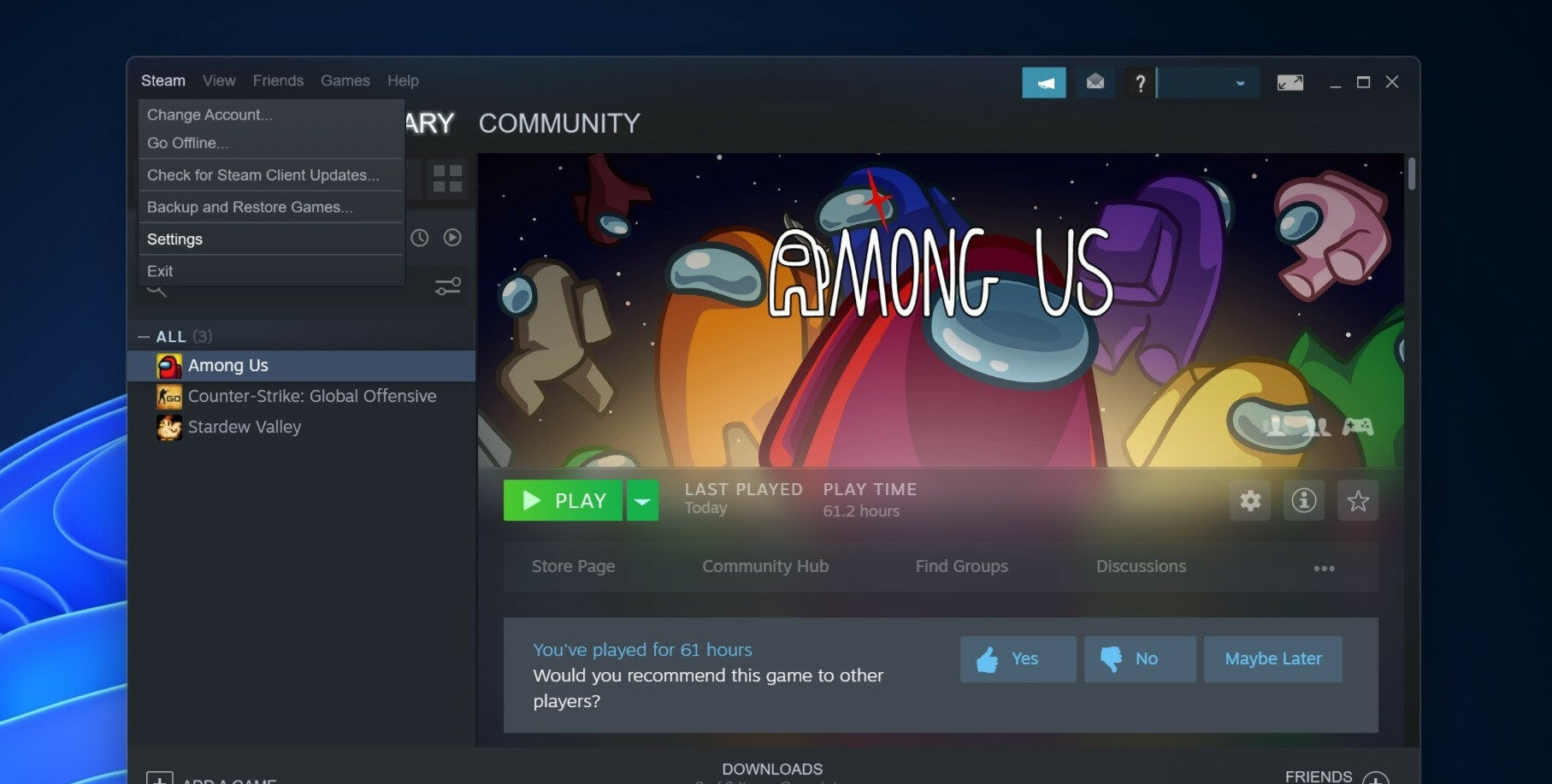 There are many ways to share games and content with friends on Steam:
Gift games during Sales to let friends try out a new title.

Grant Guest Passes to give friends limited-time access to games.

Share downloadable content by purchasing gifts for DLC packs.

Trade items directly through Steam Trading.

Lend friends an entire library of games via Family Sharing.
Compete With Friends
When you add someone on Steam, you can compare progress and achievements across every game. See who has completed more games, earned rarer achievements, and climbed higher on leaderboards. Compete and motivate each other!
Join Groups and Communities
Steam has many public groups centered around particular games and topics. Joining the same groups as friends lets you share common interests and engage in group discussions. Steam friend codes provide the foundation for exploring these communities together.
Frequently Asked Questions
1. What Are the Risks of Sharing My Steam Friend Code Publicly?
The main risk is unwanted friend invites and messages. Keep your code shared only with those you know and trust. You can also opt to keep your friend code hidden.
2. Does My Steam Friend Code Ever Change?
No, your Steam friend code is permanently attached to your account and will not change over time.
3. How Many Friends Can I Have on Steam?
There is no limit to the number of friends a Steam account can have. You are free to connect with as many other users as you want.
4. Can I Import Friends From Other Gaming Services?
Unfortunately no, there is currently no way to import or sync friends from external platforms like Xbox Live or PlayStation Network. You have to add each Steam friend manually.
5. How Can I Delete Friends on Steam?
You can remove friends by going to your Steam Friends list, right-clicking their name, and selecting "Remove Friend". This will permanently delete them from your friends.
6. Is There a Faster Way to Add Friends Than Using Friend Codes?
Using the friend code is the most direct method. Searching for usernames and sending requests can also work but is prone to errors.
7. Can I Change My Steam Friend Code?
No, Steam does not allow users to edit, modify or regenerate their friend code. Your code is permanently tied to your account.
8. How Do I Find My Steam Friend Code if I Lost It?
You can retrieve it easily again through your Steam profile, the Steam website, or the Steam games you own. Refer to the steps outlined earlier in this guide.
Conclusion
Finding and adding friends on Steam using Steam friend codes is straightforward. Now you know:
Steam friend codes uniquely identify Steam accounts.

You can find your friend code directly in your Steam profile.

Searching the web and asking friends reveals their Steam codes.

Inputting a friend code into Steam sends a friend request.

Accepting requests mutually adds users to friends lists.

Friends enhance your Steam experience by enabling social play, communication, content sharing, competition, and joining communities.
Connecting with more gamers on Steam helps make PC gaming more enjoyable. Don't hesitate to share your Steam friend code and start expanding your friends list!
Tips for Finding and Adding Friends
Here are some final tips for success with Steam friends:
Add players you meet in-game that you work well with. Group up regularly!

Join Steam groups for the games you play most – participate and make friends.

Be open to friend requests from similar games/interests. More friends means more fun!

Share your code on gaming forums with a friendly introduction about you and the games you play.

Use voice chat with friends while in-game. Communication builds strong teammate bonds.

Recommend co-op games you love and offer to play together. Teamwork is rewarding.
Building a thriving, supportive social network on Steam leads to countless great memories and fun experiences. The Steam friend code system empowers you to make it happen easily.