The gaming world has taken a toll these days, from highly praised gaming systems for pro players to play store games for everyone. With the introduction of Android gaming, the gaming industry has skyrocketed in response to the rising number of consumers. As single-player games have largely found favor with users, multiplayer games for android users are considered to be widely liked by gamers in general. Multiplayer games have broadened the user experience by allowing them to play with others from all around the world. Let's have a look at the Top 5 Android  Multiplayer Games users in this post.
Top 5 Android Multiplayer Games
1. Among Us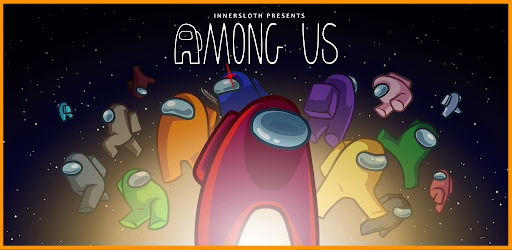 Since its debut, Among Us has become one of the most popular games of the year. Because of its multiplayer functionality, it has genuinely increased the stakes of Android games. The premise of Among Us is really basic, yet it is extremely addictive. The game's concept revolves around crewmates and an impostor. As a crew member, you are expected to complete your assigned tasks while spotting the impostor among us, whose main goal is to kill the crewmates without being discovered. The most fun aspect of Among Us is the voting process. This is where the crewmates will assemble for a meeting to discuss who might be an impostor or to report a corpse. Following each debate, a group vote is held to remove a crew member who is suspected of being an impostor. This voting does not always result in the ejection of the impostor, since innocent crewmates who have been wrongly assessed may also be ejected. The goal of this game is to either complete your tasks or to expel the impostor before he murders too many people. This game is exciting to play with friends who may have an impostor among them and must argue who should be sent out. Among Us's amusement element has led to it becoming the highest multiplayer game on Android.
---
2. PUBG Mobile
Pubg Mobile is without a doubt the biggest online multiplayer game for Android users. This is a battle game in which 100 players drop down on an island to acquire weapons and fight to be the last guy standing. This game has a solo mode, a pairing mode, and a squad mode. The squad mode is the most popular and well-liked model. This is where you form a squad with your pals and battle as a squad, protecting each other, and earn the "Winner Winner Chicken Dinner" with your squad. The pubg mobile game also has an arcade mode with many themes, levels, and challenges.
---
3. 8 Ball Pool Game 
8 Ball Pool Game by Miniclip has been around for a long time and is by far the most popular android multiplayer game. Aside from other games that most teens like, the 8 ball pool game is a sophisticated version that adults and seniors enjoy playing as well. The 8 Ball Pool Game gives you a direct virtual experience of playing ball pool on your device. You get a certain number of coins after each win. It also allows customers to buy 8 ball pool coins to improve their gaming experience. If pool games are your thing, then 8 ball pool is the game for you.
---
4. Minecraft
Minecraft is without a doubt the most popular multiplayer android game. It has the most pro players streaming their gameplay experiences across the world via YouTube and other video streaming platforms. Minecraft's gameplay idea is to use your creativity to construct and protect your pixel world. This title has existed since the dawn of PC gaming. Because of its long-standing popularity and its distinctive pixel-animated game design, it provides a stunning gaming experience for you and your friends that play with you.
---
5. Call Of Duty Mobile
Call of Duty has grown in popularity among Pubg mobile users and Android users in general as the next greatest rival to Pubg mobile. Unlike Pubg's game concept, Call of Duty not only provides a 100 person battleground experience but also provides legendary multiplayer maps for black ops and modern warfare modes for free. Call of Duty also has multiplayer gaming possibilities, allowing you to play with your pals. Its multiplayer capabilities, compatibility with various devices, crisp resolutions, and use of less storage space than other multiplayer games contributed to its huge appeal.
Wrap Up
With the outbreak of an epidemic that afflicted the world, people began to gravitate toward multiplayer games to relieve boredom. Many Android users like multiplayer games that provide them with a virtual area to play with their pals. What's the point of playing games if you can't share them with your friends? Download your favorite multiplayer game and enjoy it with your friends today. Let us know in the comments what your favorite Android Multiplayer game is.