Games
Top 15 Android Multiplayer Games You Must Play
Multiplayer games have become extremely popular on mobile devices in recent years. Unlike single-player games, multiplayer games allow users to interact and compete with other players in real time. This social element adds an extra layer of enjoyment and longevity to mobile games.
Android phones and tablets are ideal platforms for multiplayer gaming. With powerful processors, large screens, and constant internet connectivity, Android devices are fully equipped to handle the complexities of multiplayer games.
This article will provide an overview of the top 10 multiplayer games currently available on Android. We will explore what makes each game uniquely fun and engaging. Understanding the key features and gameplay mechanics of the most popular titles can help you choose the best multiplayer experience.
Gaming is always more fun with friends. Multiplayer games for Android phones and tablets allow us to play and compete with other players worldwide in real-time. Thanks to constant internet connectivity on mobile devices, we can meet up with friends and strangers alike no matter where we are.
Mobile multiplayer gaming exploded in popularity over the last decade as phones became more powerful and networks faster. Now hundreds of millions enjoy playing together through WiFi or mobile data. The most popular multiplayer titles rack up tens of millions of downloads across the globe.
In this article, we'll explore the Top 10 Android Multiplayer Games as of 2023. To rank the top 10, factors like total players, revenue, longevity, and critical reception were considered. These games represent a diverse selection of competitive and cooperative multiplayer genres that have proven themselves as the best experiences on Android.
The list includes action games like PUBG Mobile, strategic card games like Legends of Runeterra, and casual games like Among Us. Iconic PC and console franchises like Call of Duty, Minecraft, and Rocket League jumped to mobile without losing what made them great. And mobile-exclusive titles like Garena Free Fire Max attracted huge audiences you won't find anywhere else.
For those new to mobile multiplayer gaming or looking for their next game to dive into, this list is the perfect starting point. Read on to learn what sets each of the top 10 Android multiplayer games apart and makes them worth playing. Pick one that sounds up your alley, gather some friends, and enjoy endless entertainment battling, strategizing, and exploring together.
What Are Multiplayer Games?
A multiplayer game is any game in which multiple players can compete against each other within the same game session. In mobile multiplayer games, each player connects to the game through an internet connection. This allows them to play in real-time, often competing or cooperating with strangers.
Multiplayer games may feature both synchronous and asynchronous play. In synchronous multiplayer, all players participate simultaneously in a shared game world. This allows for fast-paced competition and social gameplay. In asynchronous multiplayer, players take turns completing actions, allowing more relaxed gameplay despite competitors still being involved.
The social interactivity of multiplayer games provides an experience completely different from single-player gaming. Chatting, strategizing, competing, and working together makes for dynamic and engaging mobile gameplay.
Why Are Multiplayer Games So Popular on Android Devices?
There are several key reasons why multiplayer games have exploded in popularity on Android:
Multiplayer is social – Competing and cooperating with real people is far more exciting than playing against computer-controlled opponents.

Accessibility – Android devices are globally ubiquitous. This makes finding online opponents quick and easy.

Technology improvements – Faster processors and internet connectivity have made real-time mobile multiplayer smooth and responsive.

Flexibility – Multiplayer gaming on the go enables users to play in short bursts whenever they want.

Free-to-Play model – Most popular multiplayer titles are free to download and provide optional in-app purchases. This accessibility attracts large player bases.
In summary, multiplayer gameplay capitalizes on Android's strengths. The technology and accessibility of the platform allow developers to create incredibly interactive and addictive real-time gaming experiences.
Brief Overview of the Top 10 Android Multiplayer Games
This list includes a diverse selection of competitive and cooperative multiplayer genres. Each game has proven itself immensely popular based on a number of downloads, active players, and longevity.
The top games cover action, battle royale, RPG, strategy, and casual gaming styles. And they provide a variety of synchronous and asynchronous multiplayer modes.
Here's a quick rundown of the competitive multiplayer games that will be detailed further in this article:
Among Us – Social deduction game taking place in space

PUBG Mobile – Competitive battle royale shooter

8 Ball Pool – 1 vs 1 pool simulation

Minecraft – Open-world building and survival

Call of Duty Mobile – Quick action military first-person shooter

Garena Free Fire Max – Battle royale with shorter matches

Legends of Runeterra – 1 vs 1 card strategy game

Old School RuneScape – Classic fantasy MMORPG

Pokémon GO – Augmented reality creature collection

Rocket League Sideswipe – Competitive soccer with vehicles
Game 1: Among Us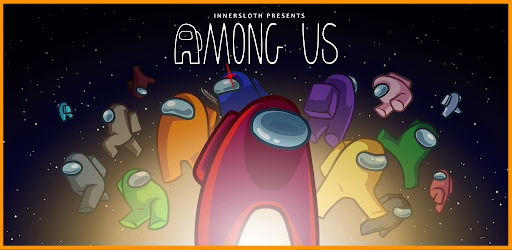 Among Us is a social deduction game that exploded in popularity in 2020. The game takes place in a spaceship, where players must figure out who among them is the "imposter" trying to sabotage the group.
Key Features:
Play with 4-10 players online or via local WiFi

The imposter player must "eject" the crewmates before the crew ejects them

Crewmates complete tasks around the map while trying to determine who the imposter is

Players can call emergency meetings to strategize and vote to eject other players

Fun cartoonish art style and design
Why it's popular:
Allows for creativity in lying, deception, and strategy

Quick rounds and many game modes keeps gameplay fresh

Free chat allows players to socialize and get to know each other

Goofy astronaut characters and setting put a fun twist on the genre
The social deduction aspect creates an engaging, discussion-filled experience where friendships and rivalries develop over time. It's a blast to strategize in this game of complex betrayal and relationships.
Game 2: PUBG Mobile
PUBG Mobile is the mobile port of the revolutionary battle royale game PlayerUnknown's Battlegrounds. Up to 100 players parachute onto a large open map and battle to be the last survivor.
Key Features:
Massive 100 player battle royale matches

Photorealistic graphics and destructible environments

Huge arsenal of realistic weapons and vehicles

Multiple expansive maps featuring forests, cities, deserts, and islands

Team Deathmatches and other PvP modes beyond Battle Royale
Why it's popular:
Most fully-featured mobile battle royale game

Regular updates such as new maps, modes, cosmetics, and collabs

Smooth and optimized gameplay, even on lower-end devices

First-person perspective increases realism and intensity
This record-breaking mobile game revolutionized the battle royale genre. Despite fierce competition, it remains one of the most polished and exciting experiences.
Game 3: 8 Ball Pool
8 Ball Pool is a 1 vs 1 competitive pool simulation. Players take turns attempting to pocket balls and win using strategy and accurate shots.
Key Features:
Head-to-head online matches and tournaments

Realistic physics, ball spin, and ball trajectories

Wide selection of pool cues and table designs

Unique trick shots using cue ball direction and spin

Ranked competitive pool leagues and leaderboards
Why it's popular:
The simple concept almost anyone can pick up and enjoy

Short match times work perfectly for mobile gaming

The progression system rewards skill growth over time

The chat feature allows for competitor socializing and banter
For billiards enthusiasts and newcomers, 8 Ball Pool offers an addictive and competitive pool experience condensed perfectly for mobile. It captures the tension and satisfaction of real pool.
Game 4: Minecraft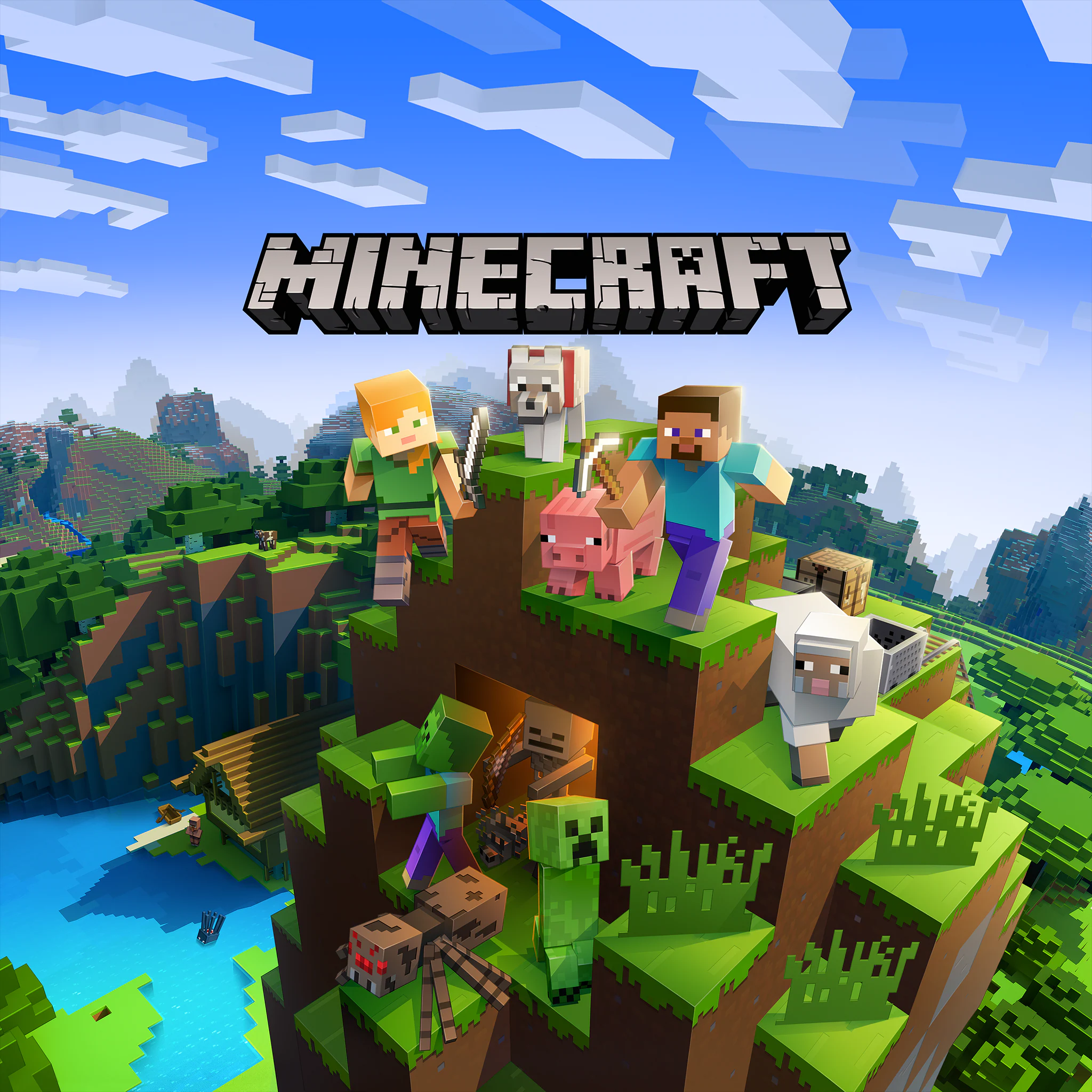 Minecraft is the classic 3D open-world crafting and survival game. In multiplayer, players explore and survive together on blocky, procedurally generated worlds.
Key Features:
Sandbox creativity and emergent gameplay

Peaceful and survival modes

16 player servers and cross-platform play

Competitive survival mini-games and adventures

Join massive community servers
Why it's popular:
Freedom to build almost anything imaginable

Constant expansions and updates over a decade

Fun social experience adventuring with friends

Mods allow custom rulesets and landscapes
Minecraft continues to be one of the most relevant and engaging multiplayer franchises worldwide. Its simple aesthetic provides unlimited creative potential for all ages to enjoy.
Game 5: Call of Duty Mobile
Call of Duty Mobile brings the fast-paced PvP action of the Call of Duty franchise to Android and iOS. It features competitive multiplayer modes and a battle royale mode.
Key Features:
Many classic Call of Duty maps and modes

Smooth and optimized first person shooter controls

Huge variety of weapons, perks, and scorestreaks to unlock

Battle Royale mode with up to 100 players

Team Deathmatch, Domination, and other PvP modes
Why it's popular:
Skill-based matchmaking for competitive balance

Weekly and seasonal content updates

Polished CoD feel with killstreaks and fluid movement

Major franchise appeal and brand recognition
Call of Duty Mobile offers console quality competitive FPS action tailored expertly for mobile. Quick 5-10 minute matches cater perfectly to gaming on the go.
Game 6: Garena Free Fire Max
Garena Free Fire Max is a mobile-exclusive battle royale shooter. Matches are faster at only 10 minutes with 50 players. The game emphasizes aggression and fast-paced action.
Key Features:
Short 10 minute matches and fast gameplay

Comic book aesthetic and varied visuals

Unique characters called "Firestarters" with special abilities

Team up with 1-3 players in Duos and Squads

Ranked mode and eSports tournaments
Why it's popular:
Lower hardware requirements than PUBG Mobile

Quick matches for fast-paced competition

Vibrant and colorful art style

Abilities add more gameplay dynamics
For those who find PUBG Mobile too slow or hardcore, Garena Free Fire Max trims the battle royale formula into a lighter, more accessible package.
Game 7: Legends of Runeterra
Legends of Runeterra is a 1 vs 1 competitive card game set in the League of Legends universe. Players build decks and attempt to reduce the opponent's health to zero using cards that summon units and cast spells.
Key Features:
Stunning artwork based on League of Legends champions

Regular card set expansions

Clever mechanics like spell mana and passing initiative

Draft pick mode rewards skill in deckbuilding

Ranked ladder and professional eSports scene
Why it's popular:
Excellent balance with no pay-to-win mechanics

Match times under 10 minutes

Interactive and strategic gameplay

Frequent updates and new card sets

Appeals to League of Legends fans
For those wanting a deep, competitive card game experience without excessive monetization, Legends of Runeterra stands out as the best option on mobile.
Game 8: Old School RuneScape
Old School RuneScape is the classic fantasy MMORPG first launched in 2001. The retro sandbox game has hundreds of quests, skills to train, and monsters to slay.
Key Features:
Huge open world to explore with various biomes

27 unique skills to train like combat, cooking, fishing, etc.

Risk/reward wilderness PvP area

Established economy with Grand Exchange

Regular content updates and new story quests
Why it's popular:
Nostalgia and appeal for long-time players

Complete freedom to set your own goals

Timeless low-poly graphics still have charm

Social interaction and trading
Old School RuneScape continues to have an active player base due to expansive questing, training, and social systems that feel fresh even today.
Game 9: Pokémon GO
Pokémon GO pioneered real-world mobile gameplay using augmented reality and location information. Players explore the real world catching and battling Pokémon that appear on screen as if in real locations.
Key Features:
Augmented reality encounters with Pokémon

Catch and collect hundreds of Pokémon

Raid battles against powerful Pokémon bosses

PvP battles and tournaments with other players

Real world events and meetups
Why it's popular:
Gets players exploring and exercising outdoors

Constantly expanding Pokédex

Appeals heavily to Pokémon fans

Social experience with others in your city
Pokémon GO uniquely leverages mobile technology to create a world where Pokémon exist in the real world for players to discover and collect.
Game 10: Rocket League Sideswipe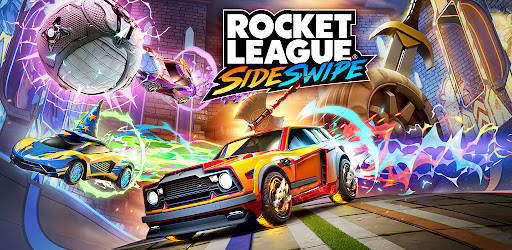 Rocket League Sideswipe brings the popular car soccer franchise to mobile in 2D. Players control rocket-powered cars attempting to knock a large ball into their opponent's net to score, just like soccer.
Key Features:
Simplified 2D take on Rocket League gameplay

1v1 and 2v2 online matchmaking

Local matches with up to 4 players sharing a device

Ranked competitive mode with seasons

Customize car appearance and unlock abilities
Why it's popular:
Quick 2-5 minute matches for mobile gaming

Easy to pick up and learn controls

Plays smoothly even on lower-end devices

Psyonix's proven gameplay model
Rocket League adapted perfectly into the 2D mobile space retains the competitive gameplay the franchise is known for in a way tailored for on-the-go gaming.
Game 11: League of Legends: Wild Rift
League of Legends: Wild Rift brings the popular MOBA League to mobile and console. Two teams of 5 players destroy the enemy nexus in fast-paced strategic combat.
Key Features:
5v5 matches with MOBA strategy gameplay

Dual-stick controls optimized for mobile

Many champions from League of Legends included

Matches are around 15-20 minutes long

Ranked mode and eSports integration
Why it's popular:
Skill-based matchmaking for fair games

Major appeal to League of Legends fans

Shorter match times than the main League game

Polished and balanced gameplay
League of Legends, adapted for mobile, retains the competitive 5v5 action that made the franchise so successful.
Game 12: Terraria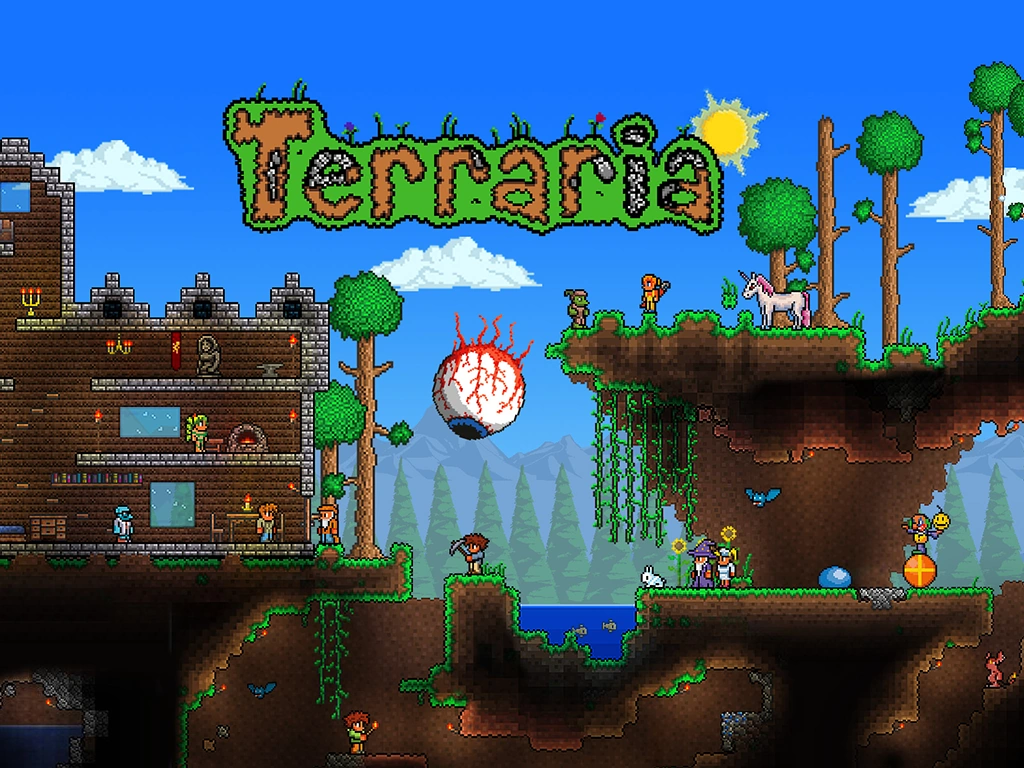 Terraria is an open-world 2D sandbox game focused on exploration and crafting. Players gather resources, craft gear, and battle enemies while exploring massive randomly generated worlds.
Key Features:
2D side view open world platforming

Thousands of craftable weapons, items and potions

Hundreds of enemies to battle using unique strategies

Sandbox gameplay with no set goals

Local and online coop for up to 8 players
Why it's popular:
Excellent value with 100+ hours of content

Local multiplayer works great on the go

Huge gameplay variety from exploring to building

Constant stream of big content updates
The sheer freedom and content in Terraria's procedurally generated worlds make it endlessly playable, especially together with friends.
Game 13: Riptide GP: Renegade
Riptide GP: Renegade is a fast-paced online jetski racing game. Players race powerboats through futuristic water tracks performing stunts and using powerups to gain an edge.
Key Features:
Online multiplayer races with up to 8 players

Detailed powerboat physics and water effects

Dozens of challenging races across multiple environments

RPG progression system to upgrade your boat

Local splitscreen multiplayer for 2-4 players
Why it's popular:
Thrilling sense of speed during races

Beautiful console-quality graphics

Satisfying skill-based stunt and boost mechanics

Constant content updates with new tracks and boats
For adrenaline-pumping racing action on mobile, Riptide GP: Renegade is one of the most polished and exciting multiplayer experiences available.
Game 14: T3 Arena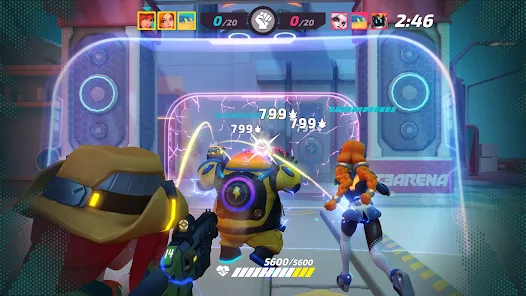 T3 Arena is a multiplayer hero shooter bringing elements of Overwatch and Counter-Strike to mobile. Two 5v5 teams battle using varied heroes with unique abilities.
Key Features:
5v5 team-based FPS action

Over 30 unique heroes to play as

Match times under 10 minutes

Hero abilities add dynamism beyond just shooting

Ranked mode and eSports integration
Why it's popular:
Blends FPS action with MOBA abilities

Highly polished presentation and gameplay feel

Engaging progression system

Social team-based competition
T3 Arena expertly adapts the hero shooter genre into a polished and dynamic experience for mobile esports.
Game 15: Streets of Rage 4
Streets of Rage 4 is a classic side-scrolling beat them up. 1-4 players battle through levels using martial arts and special moves to defeat hordes of enemies.
Key Features:
Co-op gameplay to beat levels as a team

12 stages with dynamic environments

17 playable characters with deep movesets

Inputs simplified from arcade for mobile

Retro pixel graphics with modern flashy effects
Why it's popular:
Satisfying combo-based melee combat

Local wireless co-op works seamlessly

Speedrun and survival modes add replayability

Retains the series' iconic vibe
Streets of Rage 4 revitalizes the legendary beat 'em up series with beautifully fluid combat tuned to perfection for mobile.
Frequently Asked Questions
1. What Are the Benefits of Android Multiplayer Games?
Android multiplayer games provide social gaming experiences that can be played on the go. They utilize mobile connectivity and powerful hardware to connect players worldwide in real-time gameplay.
2. What Genres of Games Are Popular for Multiplayer?
Battle Royale, FPS, MOBA, sports, card games, strategy, and RPGs are popular multiplayer genres. Different gameplay styles appeal to different gamers.
3. How Do I Get Started With Android Multiplayer Gaming?
Most multiplayer games are free to download and play. Try out a few and see which genre and game community fits you best. Having friends to play with regularly enhances the experience.
4. Can I Play Mobile Games Cross-platform With Pc and Console Players?
Some Android multiplayer games like Minecraft and Fortnite support full cross-platform play with PC and console. However, many still need to be separated to avoid balance issues.
5. Do I Need a High-end Device for Multiplayer Gaming?
While heavy games like PUBG Mobile perform best on higher-end phones, many multiplayer titles are optimized to run smoothly on budget devices. Only a stable internet connection is required.
Conclusion
This covers the top multiplayer games currently dominating the Android platform

There is incredible diversity between genres, including action, battle royale, RPG, strategy, and casual games

Every title leverages the unique aspects of mobile devices to connect players worldwide

Constant updates and lively communities keep these games feeling fresh for years after release

Multiplayer gaming continues to improve as mobile hardware and internet connections advance
Finding your next favorite mobile multiplayer game is now easier than ever. So gather up some friends or make new ones online by discovering one of these hugely popular Android games.