iCloud provides iPhone users with a convenient way to back up and sync important data across devices, including photos, contacts, messages, and more. However, data loss can still occur due to accidental deletion, device damage or loss, software issues, and other scenarios. Fortunately, several methods are available to recover missing iPhone information from iCloud backups and storage.
Losing important data stored on your iPhone can be upsetting. Many rely on our devices to hold precious photos, messages with loved ones, calendar appointments, and contacts we've accumulated over the years. While Apple's iCloud offers a convenient way to back up that smartphone information as a safety net, data loss unfortunately still happens due to accidental deletion, hardware damage, system issues, or device theft.
Thankfully, users have a strong chance of recovering missing iPhone data even after it seems gone for good by utilizing iCloud backup and restore features. iCloud automatically saves a daily copy of photos, contacts, calendars, and settings when enabled under backup options. So even if you've deleted your entire camera roll or suffered a cracked screen leaving your phone unusable, that backup version in the cloud remains accessible.
Apple gives iPhone owners different built-in routes to get lost information from iCloud backup sources. You can completely erase your device and restore the contents from the most recent iCloud archive. Or on a working phone, take a more selective approach through the Recently Deleted folders available for photos, contacts, reminders, and notes. Additionally, Apple provides limited-time recoverability for data deleted up to 30 days prior.
But what if too much time has passed for normal iCloud data recovery procedures to help? Or did you neglect to turn on backup settings losing that safety net? Professional third-party software tools provide advanced scanning to extract recoverable user data directly from iPhones, even without a backup. The key is acting quickly before your device can overwrite where those deleted files still reside.
Recovering missing iPhone data always proves easiest through routine iCloud archives that safely duplicate information. But should loss occur, focus on fast action to increase restoration success. This guide will explore all available routes to help users rescue precious information during accidents. Let's get started!
Overview of iCloud Data Backup and Recovery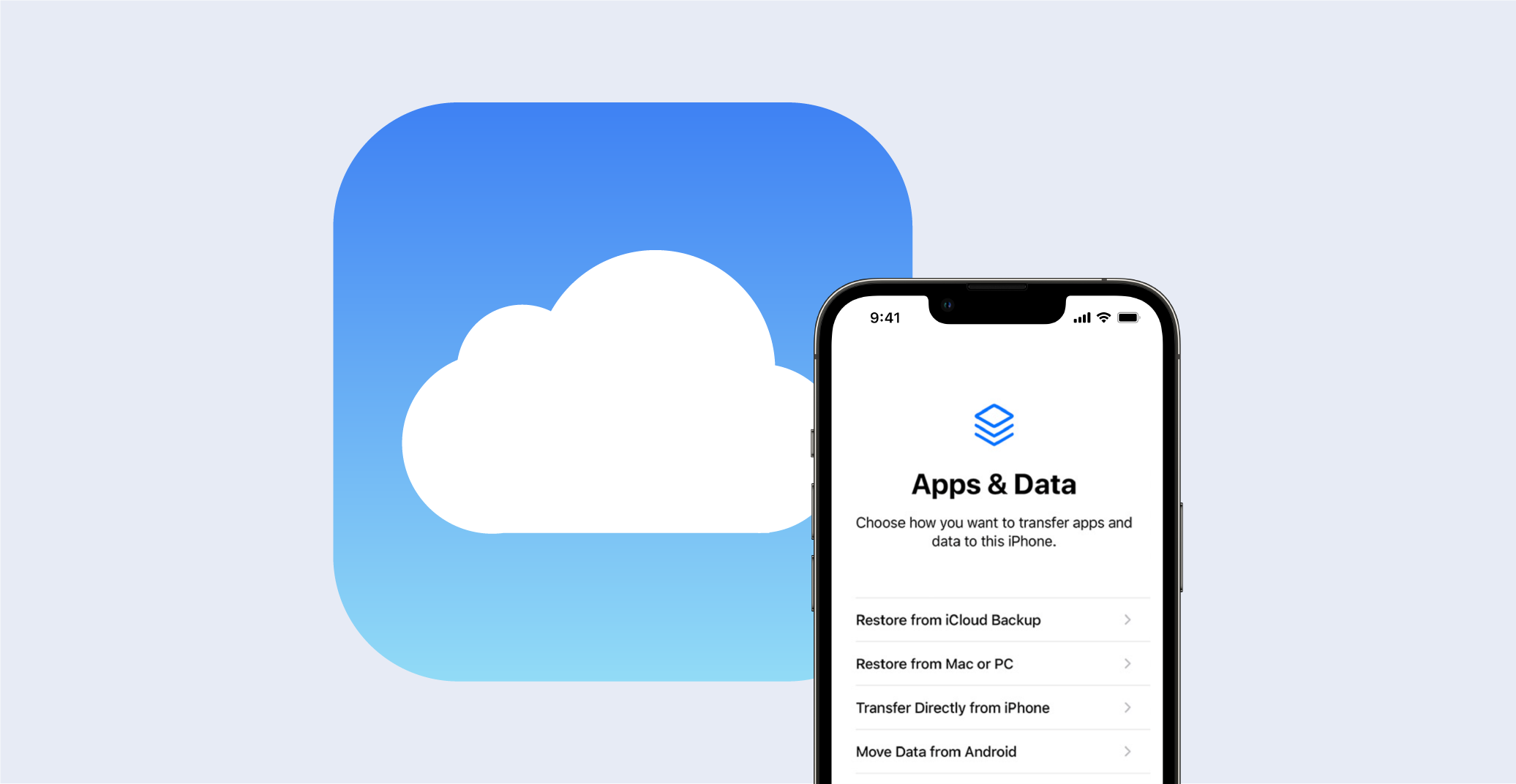 iCloud automatically backs up an iPhone once daily when connected to power and Wi-Fi and has the iCloud Backup setting enabled under Settings > [Your Name] > iCloud > iCloud Backup. It stores a copy of device data like photos, messages, contacts, calendars, and settings on Apple's cloud servers. This protects information if the iPhone is lost, damaged, or needs to be erased and restored.
By default, iCloud provides 5GB of backup storage space. An iCloud+ subscription extends available storage and introduces additional features like iCloud Private Relay for browsing privacy. Family Sharing also shares a total iCloud storage pool between up to five other users.
Users can restore their iPhone data and settings from the most recent iCloud backup when needed. This allows recovery from device malfunctions, operating system issues, accidental data loss, etc.
Importance of Regular iCloud Backups
As iCloud backups provide the primary recovery mechanism for iPhone data, backups must occur regularly. Apple recommends iPhone users manually trigger iCloud backups before updating the device software, erasing content and settings, or traveling internationally in case connectivity issues prevent automated backups.
Users should also routinely check that backups are current by navigating to Settings > [Your Name] > iCloud > Manage Storage > Backups to view when the last backup occurred. If you never or not recently backed up, manually initiate a backup by tapping Back Up Now.
Common Scenarios Requiring iPhone Data Recovery
Some common situations where iCloud backup restoration becomes necessary to recover iPhone data include:
Accidentally deleting important photos, messages, or contacts

Failed iOS updates rendering iPhone unusable

iPhone damage from drops, water exposure, or cracked screens

Loss or theft of iPhone

Forgotten passcodes locking access to iPhone data

Hard drive failures or data corruption on primary computers
In these cases, the iCloud backup provides a simple data recovery option to get an iPhone working again with minimal permanent data loss.
Method 1: Restoring From an iCloud Backup
Restoring an iPhone from iCloud requires:
Available Wi-Fi internet connectivity

Most current iCloud backup of the iPhone

Apple ID and password used to enable iCloud services
Follow these steps to restore an iPhone from iCloud:
1. On the iPhone, navigate to Settings > General > Reset and tap "Erase All Content and Settings". This erases the device and preps it for restoration.
2. Begin the iPhone setup process and advance through the onscreen steps like choosing language and activating Wi-Fi until the Apps & Data screen appears.
3. Tap "Restore from iCloud Backup" then sign in with the Apple ID and password associated with iCloud on that device.
4. On the backup selection screen, choose the most recent and relevant backup containing the desired data to restore.
5. Confirm restoring from the selected iCloud backup when prompted.
6. Keep the iPhone connected to Wi-Fi during the restoration process. An indicator will display progress.
7. Once complete, the iPhone resets itself and boots up, now restored from the earlier iCloud backup.
Additional iCloud Backup Restoration Considerations
Users can choose to selectively restore only Contacts, Calendars, Reminders, Notes, Messages and photos during the iCloud restoration process instead of fully replacing all contents and settings. This allows more granular recovery of data.
However, an iPhone will only restore iCloud backups saved on Apple's servers within the last 30 days. After this period, older backups get permanently deleted. So restoring data following accidental deletion or device issues depends on having a relatively current backup.
While 5GB of free space offers basic backup capacity for a single iPhone owner, many users need to upgrade their iCloud storage plan to maintain regular device backups. Larger plans up to 2TB are available as paid subscriptions, with variable pricing tiers.
Method 2: Recovering Recently Deleted iCloud Data
Besides full iCloud backups, Apple also provides a limited window where recently deleted items can be recovered in the cloud for:
Photos

Contacts

Calendars

Reminders

Notes
This allows undeleting of data deleted within the previous 30 days.
Follow these steps to access deleted data on iCloud:
1. Using any web browser, visit and login to the iCloud website at iCloud.com
2. Navigate to the relevant data category where files were recently deleted: Photos, Contacts, Calendars, Notes or Reminders sections.
3. Look for the "Recently Deleted" folder or album within each section. Deleted data stays here temporarily before permanent removal.
4. Select the boxes next to files or data needing undeletion to recover them.
5. Click the "Restore" button to move data from Recently Deleted back to its original location. The items will sync back down to all configured devices.
The window where deleted iCloud data can be recovered shrinks over time. For example, photos stay in the Recently Deleted folder up to 40 days before being permanently erased while contacts remain for 10 days.
So it's important to attempt undeletes for missing data as soon as possible for the best chance of recovery through this method before that window closes.
Method 3: Utilizing Third-Party Data Recovery Tools
Users can turn to third-party software tools to scan devices for recoverable data when iCloud backup and undeletes prove unsuccessful at recovering iPhone information due to age, corruption, or unavailability.
These specialized data recovery apps access stored data inaccessible through normal means to rescue messages, contacts, photos, call logs, and application data. Top options include:
EaseUS MobiSaver

FoneDog iOS Data Recovery

Tenorshare UltData

iSkysoft iPhone Data Recovery
Compatibility varies across iPhone models and iOS versions, so check before purchasing a license. The tool will also need to support recovery of the desired data types.
Once selected and installed on a Mac or Windows computer, third-party software can scan an iPhone for residual evidence of deleted or missing data. Users then select what to restore, which extracts copies from the device onto the host computer.
However, continuing usage of an iPhone following data loss reduces effectiveness. The device may overwrite storage areas where deleted files still reside. Quick action following any incident increases the quantity of data retrievable through scanning.
While providing another avenue for recovering iPhone data, users must carefully vet any third-party solution regarding data privacy, permissions, and storage. Transferring sensitive information onto an unknown company's servers could introduce security issues.
Prevention Strategies for Future Data Loss
Recovering lost iPhone data always proves easiest from recent iCloud backups automatically saved on Apple's servers. While the methods discussed can retrieve deleted information in many cases, data loss prevention remains imperative.
Several proactive precautions help minimize risk:
Enable full iCloud backups of all data, including photos

Routinely confirm backups successfully occur

Transfer key data like photos and messages to other locations like computer storage or cloud drives for redundancy.

Quickly report lost or stolen devices via Find My improving chances of retrieval intact.

Keep iPhone and apps updated for optimal performance, stability, and security.

Use trusted accessories to avoid iPhone damage from drops or water
Frequently Asked Questions
Q 1: How Far Back Can I Restore Icloud Backups From?
A: Apple maintains iCloud backups for only 30 days before permanently deleting older archives. So users can only directly restore from backups under a month old.
Q 2: I Permanently Deleted Photos Over a Month Ago. Can I Still Get Them Back?
A: Potentially yes depending on the iPhone's condition. While too old to restore from iCloud, specialized data recovery software can scan devices for residual evidence of deleted files. Quick action gives the best chances before that data gets overwritten.
Q 3: What if I Never Enabled Icloud Backups Originally?
A: Without existing backups, restoring missing iPhone data requires utilizing the limited Recently Deleted folders in iCloud or third-party scanning tools. But users should immediately enable full iCloud backups moving forward after recovering data to prevent repeat loss.
Q 4: My Iphone Itself Got Lost/stolen. How Does That Impact Restoring My Data?
A: With the device unavailable, users cannot connect to recovery software for scanning and rescue options. However, enabling Find My iPhone improves the chances law enforcement can retrieve it undamaged for data restoration; otherwise, an iCloud restore onto a replacement iPhone allows redownloading its last backup.
Conclusion
Losing personal data and memories due to accidental deletion, system issues, damage or device misplacement always proves frustrating for iPhone owners. Fortunately, users can restore missing information from iCloud backups and recover recently deleted items for limited periods. In dire scenarios, advanced data recovery tools also provide another chance at rescue.
However, reliably preventing iPhone data loss in the first place remains the ultimate goal. Maintaining vigilance around app updates, backups, redundant copies, and device conditions goes a long ways towards effective data protection. But should loss occur, at least multiple methods exist to retrieve important messages, photos, contacts, and other information.