In recent years, Instagram has skyrocketed in relevance, becoming more than just a photo-sharing platform. It's now an integral tool for businesses, influencers, and marketing professionals alike. One significant aspect of the Instagram phenomenon is follower tracking, and luckily, several tools can aid in this process. In this comprehensive guide, we'll delve into some of the best Instagram follower tracking apps, exploring their features, prices, pros, cons, and much more.
What are Instagram Follower Tracking Apps?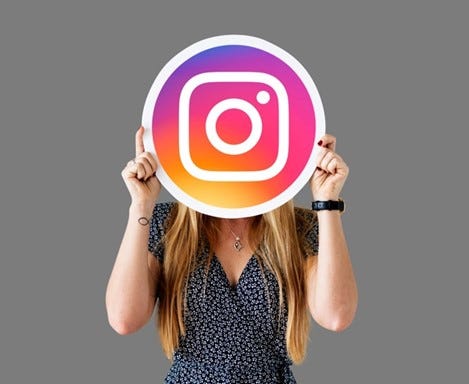 Instagram follower tracking apps are tools created to analyze, track, and manage your Instagram followers. They provide insights like who's following you, who isn't following back, who's a "ghost follower," and other essential data regarding your following. These tools often include analytical elements that provide insight into your followers' behavior, helping enhance your Instagram engagement and growth.
Why Should You Use an Instagram Follower Tracking App?
The answer to this question lies in the wealth of benefits offered by these tools. Utilizing an Instagram follower analyzer can provide you with unique Instagram follower insights, helping you understand your follower behavior better and create content that resonates with them.
Benefits of Using an Instagram Follower Tracking App
Adopting an Instagram follower tracking app potentially brings numerous benefits:
Understanding your audience: Get to know your follower demographics better, and understand what content they prefer.
Boosting engagement and growth: Tailor your content to your audience's preferences, fostering a more engaged following and spurring growth in follower count.
Ghost follower check: Identify and eliminate inactive or "ghost" followers who dampen your engagement rates.
Unfollower tracking: Discover who's unfollowed you, which can provide insight into what content might be causing follower loss.
How to Choose the Right Instagram Follower Tracking App for You
When selecting the best Instagram follower tracking app, consider features, pricing, ease of use, and online reviews. The ideal choice is dependent on your needs and resources. Remember to ensure any app you select respects Instagram follower tracking legal guidelines and privacy regulations.
Top 10 Best Instagram Follower Tracking Apps
1. Hootsuite
Hootsuite is a comprehensive Instagram growth service and one of the best Instagram follower tracking apps. Enabling you to schedule posts and track your follower growth, Hootsuite offers a holistic view of your Instagram insights. It seamlessly integrates with other social media platforms, making it an essential Instagram social media tool for businesses that operate across multiple platforms.
2. InsTrack
InsTrack is an efficient Instagram follower tracker designed for analytics and community management. With InsTrack, you can gain valuable insights like the best time to post and engage with your audience, contributing toward improved Instagram follower growth. Its Instagram engagement app capabilities make it an advantageous tool for burgeoning Instagram pages.
3. InstaHero
InstaHero operates as both an Instagram marketing tool and an Instagram follower tracking app. It provides insights into follower growth, engagement analysis, and the ability to identify ghost followers. Plus, it gives you actionable steps to increase your Instagram follower growth based on these insights.
4. InstaFollow
InstaFollow is an Instagram follower analyzer specializing in follower tracking. It offers detailed account statistics, revealing your follower growth, and account engagement rates. This robust remote tool is perfect for anyone looking for an Instagram follower tracking app for Android or iPhone.
5. Ghosthunter
Ghosthunter is an Instagram ghost follower checker that helps you find and remove inactive or ghost followers. This boosts your engagement rate and makes your account more appealing to brands and advertisers. Those seeking an app that cleans their follower list will find Ghosthunter ideal.
6. Reports+ Followers Unfollowers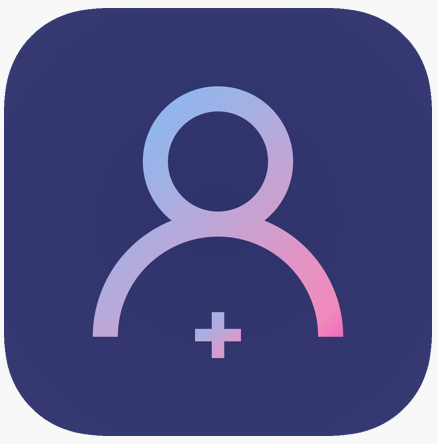 Reports+ offers a free Instagram unfollower tracker informing you about your follower dynamics. It gives you data about who has followed or unfollowed you, surveils account blockers, and tracks deleted posts, making it a worthwhile Instagram tracking app free trial offer to consider.
7. FollowMeter
FollowMeter is an accessible Instagram follower-tracking app with in-depth analytics about your Instagram engagement. It shows you who's not following you back, your most loyal and ghost followers. By giving you insights into your audience, FollowMeter can contribute to your Instagram growth.
8. Unfollowers for Instagram
Perfect for users seeking an easy-to-use, streamlined Instagram unfollower tracker, Unfollowers for Instagram is an Instagram engagement app that tracks followers and un-followers. This is an excellent choice for users interested in analyzing follower count dynamics and not wanting an app overladen with features.
9. Followers & Unfollowers Tracker
Followers & Unfollowers Tracker stands out as a specialized Instagram follower tracking app that offers to-the-point data about your followers, unfollowers, and the growth of your account over time. It provides daily reports, allowing you to tweak your Instagram strategy based on performance.
10. InStalker – IG Profile Tracker
InStalker is an Instagram insights app designed to track anyone's Instagram activity and provide detailed insights. As an Instagram follower tracking app for iPhone, InStalker allows you to monitor any account's follower counts, posts, likes, and comments, helping users understand their competitive landscape.
11. Reports for Followers
Reports for Followers goes beyond basic tracking as an Instagram follower insights app, providing detailed engagement analytics and growth statistics. With its sleek interface and extensive feature set, this app is ideal for influencers, marketers, and businesses aiming to optimize their Instagram strategy.
Detailed Review of Each App:
Features
Each Instagram follower-tracking app comes with a unique array of features, but common ones include follower growth tracking, analytics, ghost follower checking, and unfollower tracking features. Some apps also offer additional marketing tools like post-scheduling and automation.
Pricing
The pricing of these apps varies. Some offer free trials, while others have a specific pricing structure or offers free features with optional in-app purchases. When selecting, consider your budget and choose an Instagram follower tracking app with affordable pricing.
Pros and Cons
Every app has strengths and weaknesses, and it's essential to weigh them when deciding. For instance, some apps might excel in analytics but not perform too well regarding user experience.
How to Identify Ghost Followers
Ghost followers are inactive or fake accounts that lower your engagement ratio. Most Instagram follower-tracking apps have a ghost follower checker feature. These scan your follower list and highlight accounts without interaction with your content.
How to Track Your Instagram Engagement
Watch likes, comments, shares, and saves to track your Instagram engagement. Besides, watch how these numbers change over time. Tracking engagement is key to understanding what content resonates with your followers.
How to Grow Your Instagram Following
To boost your Instagram growth, engage with your audience regularly, use relevant hashtags, collaborate with others in your niche, and consistently share high-quality, valuable content.
Using the best Instagram follower tracking apps is an effective way to manage and grow your Instagram presence. Whether you are an influencer, an entrepreneur, a small business, or an agency, these tools can significantly enhance your Instagram strategy, leading to greater success on this popular platform.
Frequently Asked Questions (FAQs)
1. What Are Instagram Follower Tracking Apps?
Instagram follower tracking apps are tools that help you keep track of your Instagram follower count, analyze their behavior, check for ghost or inactive followers, and much more. They provide valuable insights to help improve your Instagram strategy.
2. Why Should I Use an Instagram Follower Tracking App?
These apps help you understand your audience better, improve your engagement rates, monitor your follower growth, and clean your follower list by identifying ghost followers.
3. Which Instagram Follower Tracking App is Right for Me?
The choice depends on your specific needs, budget, and preferences. Important factors to consider include features, pricing, user interface, customer reviews, and privacy policies. Be sure to choose an app that adheres to Instagram's terms of service.
4. Are Instagram Follower Tracking Apps Legal?
Yes, using these apps is legal if they obey Instagram's terms of service, respect user privacy, and don't encourage spamming, fake followers or likes.
5. How Can I Identify Ghost Followers on Instagram?
Many Instagram follower-tracking apps have built-in ghost follower checkers. These tools scan your follower list and identify accounts that show no activity or engagement with your content.
6. How to Increase Engagement Using Instagram Follower Tracking App?
Engagement can be increased by understanding patterns in your audience's behavior through the insights these apps provide. This information can help tailor your content to match your audience's preferences, strategically target your posts, and optimize your posting schedule.
How much do Instagram follower tracking apps cost? Pricing varies from app to app. Some apps offer free versions with basic features, while others may charge monthly or annually for premium features. Always read the app's pricing details thoroughly before committing to a purchase.
7. How to Use an Instagram Follower Tracking App Effectively?
The key to using these apps effectively lies in regularly checking your insights and acting on them. Adjust your content and engagement strategies based on follower behavior, remove ghost followers, monitor follower growth, and continuously monitor engagement rates.
8. Is It Worth Paying for an Instagram Follower Tracking App?
If you're serious about growing your Instagram presence, investing in a paid app can be worth it because of its advanced features and insights. While free tools offer valuable information, paid tools generally offer more in-depth analysis, leading to more significant growth and engagement.
9. Can Instagram Follower Tracking Apps Help Me Gain More Followers?
They can, indirectly. By providing analytics and insights about your followers and your posts, these apps can guide you in creating more relevant content, posting at optimal times, and managing your Instagram presence more effectively, all of which can lead to more followers.
Conclusion
Selecting the right Instagram follower tracking app is a crucial step in mastering your Instagram game. An effective tool not only declutters your follower list but it also provides valuable insights to tailor your content better. To use these apps effectively, focus on analytics and understand what the data means for your Instagram strategy.