Social Media
Is it Worth Buying 10,000 Instagram Followers for $5?
Having an Instagram account with thousands of engaged followers is the dream for many social media users and influencers. A high follower count lends a perception of social status and influence. But gaining followers can be a slow and difficult process.
This leads some Instagram users to consider buying followers – paying for fake follower accounts to inflate their follower number instantly. For example, some services claim to sell 10,000 Instagram followers for just $5. But is this worth it? Are there risks?
Let's dive in to the controversial world of buying followers and likes on social media.
Why Do People Buy Instagram Followers?
Several motivations drive people to pay for Instagram followers, even if they are fake accounts:
Quick social status boost – An account with thousands of followers can instantly boost your social standing and perceived influence. Some buy followers simply for the vanity metrics.
Reach influencer status – Becoming an influencer on Instagram requires having a large follower count. For some, buying followers is a shortcut to inflating their accounts and gaining influencer credibility.
Make money – Influencers with tens of thousands of followers can start earning income through sponsored content partnerships and affiliate marketing. More followers mean more earning potential.
Attract real followers – Some buy a small number of fake followers to artificially boost their account artificially, hoping the inflated numbers will attract real, organic followers through the bandwagon effect.
Gain credibility – Buyers believe a high follower count lends credibility and trustworthiness, making their brand or business seem more established.
While these motivations are understandable, buying Instagram followers comes with serious risks and problems…
The Risks and Dangers of Buying Instagram Followers
Purchasing followers may seem harmless, but can damage your Instagram account and credibility in multiple ways:
Banned account – Buying followers directly violates Instagram's Terms of Service. If detected, Instagram may ban your account permanently with no appeals.
Fake followers – Most sellers provide fake bot accounts as completely inactive followers. These ghost followers harm your engagement rates.
Reduced reach – Instagram can detect fake follower spikes and intentionally limit your content's visibility and reach to real users.
Poorer engagement – Low-quality bought followers damage key engagement metrics like likes, comments, and story views, hurting your algorithm ranking.
Loss of trust – Savvy users can detect when an account has bought fake followers, losing you credibility and influence.
Waste of money – The fake followers you buy will eventually be deleted or banned by Instagram, wasting your investment.
The temporary vanity metrics from bought followers comes with too many long-term consequences. But how risky is a service offering 10,000 Instagram followers for only $5?
Is It Worth Buying 10k Instagram Followers for $5?
At first glance, services offering 10,000 Instagram followers for $5 seem too good to pass up. But taking a closer look reveals why these deals are almost always a scam:
Suspiciously cheap – Most sellers charge around $1 per 100 followers. So 10k followers should cost $100, not $5.
Extremely low quality – For just $5, the bought followers will be the worst quality fake bot accounts.
High risk of ban – Cheap bulk followers trigger Instagram's fraud detection most quickly, getting accounts deleted.
Zero engagement – Followers this cheap will be completely inactive and useless for your growth.
Major drop-off – A bulk spike of 10k bot followers will quickly drop as Instagram removes the fake accounts.
While it may be tempting to pay a mere $5 for an instant boost of 10k followers, the rewards are only short-term while the damage to your account can be permanent. Avoid these scams.
Now let's cover some smart strategies if you do decide to buy some Instagram followers carefully.
Tips for Safely Buying Some Instagram Followers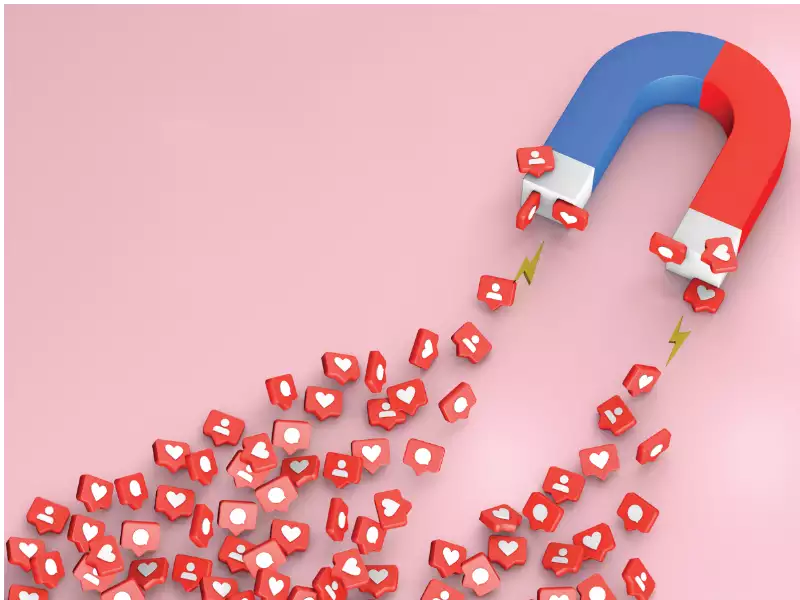 We cannot recommend buying fake Instagram followers, given the multitude of risks. However, if you decide to anyway, these tips can help minimize harm:
Buy a small amount – Only buy a few hundred high-quality followers from proven sellers rather than 10k low-quality bot accounts.
Vet sellers thoroughly – Carefully research sellers before paying. Look for guarantees, refund policies, and real reviews. Avoid anything suspicious.
Spread purchases over time – Do not instantly add 10k fake followers. Slowly buy small amounts over many weeks/months to look organic.
Analyze new followers – Use analytics tools to evaluate new followers after purchasing to filter out any poor quality accounts.
Avoid follower spikes – Keep follower account growth steady and avoid sudden vertical spikes from bulk fake follower orders.
Mix with organic methods – Combine a small amount of bought followers with organic growth strategies for a more natural-looking growth curve.
Proceeding cautiously if buying any followers can help mitigate, but not eliminate, risks. Now let's examine better ways to grow your Instagram following.
How to Grow Your Instagram Account Organically
While buying followers may be tempting, focusing on organic Instagram growth is far more effective and sustainable long-term for your account and brand credibility.
Here are proven organic strategies:
Post high-quality engaging content – Consistently post creative visuals and stories that spark discussion in your niche. Use relevant hashtags.
Optimize your profile – Fill out your bio completely, use an eye-catching profile pic, add stories highlights, etc. Make your profile enticing.
Engage your audience – Reply to all comments, ask questions in captions, jump into hashtags related to your niche to interact. Be personal.
Run contests/giveaways – Incentivize fans to follow you, like your posts, or tag friends by offering prizes for social actions.
Collaborate with others – Partner with complementary accounts in your niche for takeovers, cross-promotion, and shoutouts.
Post consistently – Maintain a regular posting schedule so users know when to expect new content.
Use quality hashtags – Research and use targeted, popular hashtags that relate to your niche rather than generic ones.
Analyze your analytics – Use Instagram analytics to optimize your posting times, hashtags, engagement, audience demographics and more.
Consider smart ads – Use cost-effective Instagram ad promotions to complement your organic efforts.
Dedication, high-value content, and real community engagement are crucial for growing a successful and lasting Instagram following organically versus buying followers.
Some Websites Where You can Buy 10,000 Instagram Followers
1. GetViral 
This service promises to deliver high-quality, real Instagram followers to your account starting at just $2.97 for 100 followers. However, many customer reviews report the followers dropped off their account soon after purchasing. The incredibly cheap price points to these followers likely being bots or inactive accounts. GetViral seems risky and not a recommended service for safely improving your Instagram follower count.
2. SocialPackages.net 
This website lets users buy Instagram followers in bulk for very cheap, such as 1,000 followers for $9. But multiple reviews warn that the followers provided are fake bot accounts that will soon be removed or deleted. The artificial followers also have zero engagement with your posts. Buying followers from SocialPackages.net could seriously damage your account. Avoid these fake, inorganic followers.
3. Viralyft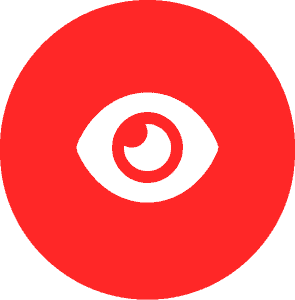 Viralyft advertises fast delivery of Instagram followers and responsive customer support. But customers report the purchased followers quickly disappear from their profiles, pointing to bot accounts. For $12 you can buy 500 followers, which is cheaper. The low price indicates poor quality followers that can negatively impact your Instagram metrics and growth.
4. Boostlikes 
This service sells Instagram followers for cheap prices, but lacks transparency about the quality and safety of the followers. Most reviews suggest these are artificial bot accounts that do not interact genuinely with your profile. The risks seem to greatly outweigh potential rewards when buying followers from Boostlikes.
5. Followers.io 
Unlike other sites, Followers.io offers seemingly real, active Instagram followers starting at $39 for 1,000 followers. The higher price indicates more realistic followers. However, buying followers still carries risks of violating Instagram's terms plus drops. Use caution with Followers.io and buying followers in general.
6. Likes.io 
This website, connected to Followers.io, also lets users purchase Instagram followers. The same risks apply when buying followers instead of gaining them organically. But some reviewers say Likes.io provides decent quality followers compared to competitors. Still, purchasing followers is risky for your account.
7. Stormlikes.net 
With tempting offers like 100 Instagram followers for $3, Stormlikes tries luring users in. But reviewers confirm the followers are fake bot accounts that soon disappear or get banned. Buying followers from Stormlikes.net could seriously damage your Instagram profile. It's not a recommended service.
8. SocialViral 
This website allows users to buy Instagram followers in packages from 500 followers for $9 up to 10,000 followers for $149. However, the purchased followers are gradually added to appear natural, and many drop off quickly. Buying followers from SocialViral seems to waste money for temporary vanity metrics.
9. Famoid 
Famoid is another service offering cheap Instagram followers starting at 100 for $2.97. But this incredibly low pricing strongly indicates these are fake, bot accounts rather than real users. Bringing inorganic followers to your profile could sabotage your Instagram presence and get you banned. Avoid Famoid.
10. MrInsta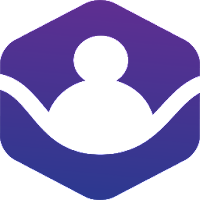 MrInsta promises to deliver high-quality, real Instagram followers to your profile. However, it's impossible to guarantee follower quality and longevity when buying followers. Many report big drops soon after purchasing. Proceed with extreme caution if you decide to use MrInsta's services.
FAQ About Buying Instagram Followers
Q 1: Can Buying Followers Get You Instagram Verified?
A: No, Instagram factors engagement and authenticity, not just followers. Buying followers will actually make it harder to get verified.
Q 2: is Buying Instagram Followers Illegal?
A: Not directly illegal, but it does violate Instagram's Terms of Service which could get your account banned.
Q 3: Where Can I Buy Real Instagram Followers?
A: Genuine followers cannot be bought – they must be attracted organically. Services sell fake bot accounts, not real users.
Q 4: Can I Get a Refund if Bought Followers Get Removed?
A: Most sellers do not offer refunds, especially for extremely cheap followers. You won't get your money back once followers drop.
Q 5: Should I Buy Instagram Likes Instead of Followers?
A: No, buying automated likes is risky as well. Focus only on getting authentic engagement from real users.
Q 6: How Soon Will I Get the Followers After I Buy Them?
A: Delivery speeds vary by seller. Most add bought followers gradually over weeks to appear more natural versus instantly.
Q 7: Can I Buy Followers With Paypal or Credit Card?
A: Yes, most sellers accept PayPal and cards. But buying followers via any payment method carries risk.
Q: is Buying Followers on Instagram Unethical?
A: Many consider buying followers deceptive since it inflates perceived influence and popularity through fake accounts.
Conclusion
While services offering 10,000 Instagram followers for $5 may be tempting at first glance, the long-term consequences make buying followers an extremely risky choice. Damaging your account credibility and losing a social media presence you've invested time building are possibilities.
Focus your efforts instead on organic growth strategies, quality content, community interaction, and smart promotions. This leads to real, active followers that engage with your brand. Buying followers leads to a hollow metric and account. Grow your Instagram presence the right way.